Sustainable Production Patterns
SDG:
To encourage small business owners to implement sustainable production patterns within their business.
How SEALD encourage businesses.
It's in businesses' interest to find new solutions that enable sustainable consumption and production patterns. A better understanding of environmental and social impacts of products and services is needed, both of product life cycles and how these are affected by use within lifestyles. Identifying "hot spots" within the value chain where interventions have the greatest potential to improve the environmental and social impact of the system as a whole is a crucial first step. Businesses can also use their innovative power to design solutions that can both enable and inspire individuals to lead more sustainable lifestyles, reducing impacts and improving well-being.
Explain the Intangible Benefits of Sustainability

Articulate What Sustainable Business Practices Mean to Your Business

Enact Sustainability Programs

Engage the Workforce

Measure Sustainability Performance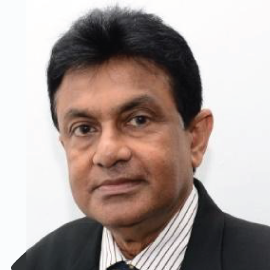 Emeritus Professor Krishan Deheragoda
President at SDP, Consultant to the. HETC Project, Ministry of Higher Education of Sri Lanka
Sally Chew
Director of the International Relations & Industry Services Department at Temasek Polytechnic
Paul Navamani
Sri Lanka Partnership Manager at Partners Worldwide/Experiential Learning Facilitator
SEALD
Sustainable Entrepreneurship and Livelihood Development Foundation
OUR LOCATION
70/3, 3rd Lane, South Circular Road, NWP, 60000, LK