Free Entrepreneurship Education for Everyone
SDG:
Ensure inclusive and quality sustainable entrepreneurship education for all and encourage lifelong good business learning.
Sustainable business education empowers the creative and innovative thinking to provide sustainable solutions to burning issues in societies and it is a key to escaping poverty.Business education is also essential to achieving many other Sustainable Development Goals (SDGs). When people are able to get the quality business education they can break from the cycle of poverty. Education empowers more good businesses and it helps to reduce inequalities and to reach gender equality. Education of sustainable business empowers people everywhere to live more healthy and sustainable lives and also crucial to nurturing understanding between people and contributes to more peaceful societies.
Entrepreneurship Is A Calling

Let Your Values Lead

An Organized Personal Life Enables A Healthy Business

Customers Care About Solving Their Problems

Be Different

Learning Is More Important Than Knowing

Solve A Specific Problem For A Specific Customer

Communicate Why You Exist, Not Only What You Sell

Get In Front of Your Customers

Expect Copycats

Sell It For More Than You Make It

Test Small, Learn Quickly

Think About What You Have Before What You Need

Invest In Success

Value Your Customers

Talk To Mentors And Peers

Boundaries Let Your Business Grow

Manage Your Growth

Life Wheel

Increase Sales, Decrease Costs

Break-Even Point Analysis

Wise People Save Money

Focus On Your Strengths

Work On Your Business, Not Just In Your Business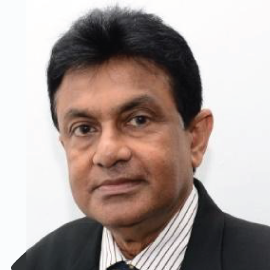 Emeritus Professor Krishan Deheragoda
President at SDP, Consultant to the. HETC Project, Ministry of Higher Education of Sri Lanka
Sally Chew
Director of the International Relations & Industry Services Department at Temasek Polytechnic
Paul Navamani
Sri Lanka Partnership Manager at Partners Worldwide/Experiential Learning Facilitator
SEALD
Sustainable Entrepreneurship and Livelihood Development Foundation
OUR LOCATION
70/3, 3rd Lane, South Circular Road, NWP, 60000, LK