Equally Empowered Women
SDG:
To achieve gender equality and empower all women and girls with the knowledge of modern opportunities and technologcal skills.
Why?
Women and girls represent half of the world's population and therefore also half of its potential. But, today gender inequality persists everywhere and stagnates social progress.While the digital revolution is reaching rural areas in many developing countries, the rural digital divide continues to present considerable challenges. The problem is even more acute for women, who face a triple divide: digital, rural, and gender."Despite the promises of the digital revolution, rural women still don't have the same access and control of information and communication technologies as men," said Sophie Treinen, FAO information and knowledge management officer.
What is SEALD role?
In order to leave no one behind, and not to exacerbate these divides, SEALD proposes developing digital strategies for rural development by introducing e-entrepreneurship where gender issues are mainstreamed.We are partnering with Joseph Foundation, we engage with 13 to 30 girls and women and uncover the possibilities and opportunities they have with the technology and innovation. We Ignite their passion to start a business that socially responsible and sustainable. We help them to excel in their field of business by providing continuous support guidance and access to capital.
The seven critical factors of success.
Provide adapted and reliable content from trusted sources.

Develop capacities for three dimensions: the individual's capacity, organizational capacity and the enabling environment.

Mainstream gender and diversity.

Increase access and participation.

Engage in partnerships, especially public-private.

Identify the right mix of technologies.

Ensure economic, social and environmental sustainability.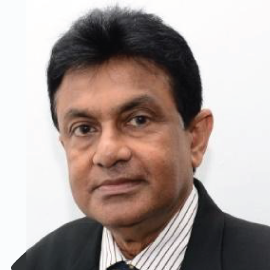 Emeritus Professor Krishan Deheragoda
President at SDP, Consultant to the. HETC Project, Ministry of Higher Education of Sri Lanka
Sally Chew
Director of the International Relations & Industry Services Department at Temasek Polytechnic
Paul Navamani
Sri Lanka Partnership Manager at Partners Worldwide/Experiential Learning Facilitator
SEALD
Sustainable Entrepreneurship and Livelihood Development Foundation
OUR LOCATION
70/3, 3rd Lane, South Circular Road, NWP, 60000, LK