Equality Through Technology
SDG:
To reduce inequalities within and among communities by ensuring access to modern technology and knowledge.
Good-quality education and technology literacy can be liberating for individuals, and it can act as a leveller and equalizer within communities.
It is important to empower and promote inclusive social and economic growth. We can ensure equal opportunity and reduce inequalities of income if we empower communities with knowledge and technology and help them to stand against poverty and all form of discrimination.
Benefits of ensuring access to modern technology and knowledge.
The socio-economically backward sections of the society such as landless labour, migrant labour and slum dwellers are helped and benefitted.

The productivity gets increased; whether it is agricultural productivity or the productivity of labour or production in any other area, there is an overall enhancement in production without displacing labour.

Development of technologies generates more employment opportunities for individuals in rural areas.

It facilitates reasonable allocation and social equality.

It stimulates people towards self-help and self-reliance.

It eliminates hard work and toil of the people and contributes to the improvement of the quality of life of the individuals.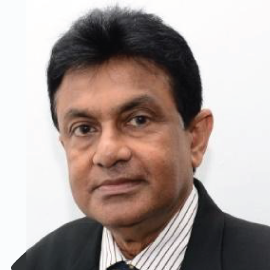 Emeritus Professor Krishan Deheragoda
President at SDP, Consultant to the. HETC Project, Ministry of Higher Education of Sri Lanka
Sally Chew
Director of the International Relations & Industry Services Department at Temasek Polytechnic
Paul Navamani
Sri Lanka Partnership Manager at Partners Worldwide/Experiential Learning Facilitator
SEALD
Sustainable Entrepreneurship and Livelihood Development Foundation
OUR LOCATION
70/3, 3rd Lane, South Circular Road, NWP, 60000, LK